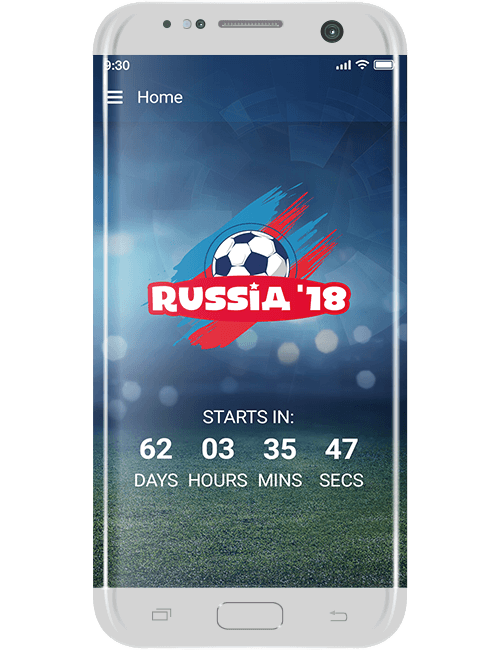 Russia '18
As a companion app for the upcoming tournament, look no further than Russia '18!
Overview
Football fans - join the countdown to the upcoming tournament with Russia '18, your all-in-one resource for the highly anticipated World Cup in Russia!
Don't miss a second of the action with Russia '18. The app sports a wide range of features, and is 100% free to download. View all relevant football stats, upcoming games, group standings, as well as the top goal scorers taking part in the tournament.
Users can also tailor their experience to get more or less news regarding the goings-on in the tournament, both on and off the field. Simply navigate to settings to select which teams you want to receive updates from for a truly personalised experience.
Russia '18 is fully optimised for your mobile device, and updates in real time. You'll be the first to hear about any and all World Cup Football news and developments.
More on Russia '18
Download Russia '18 today and get hyped for the world's biggest sports event!
Here are some screenshots from Russia '18 for Android and iOS: